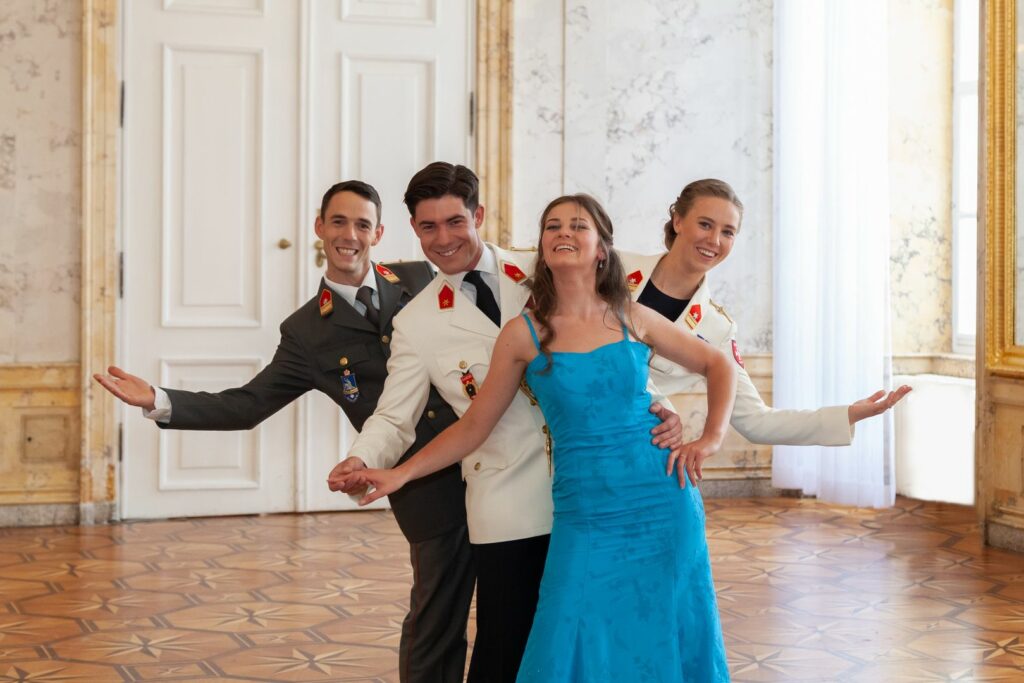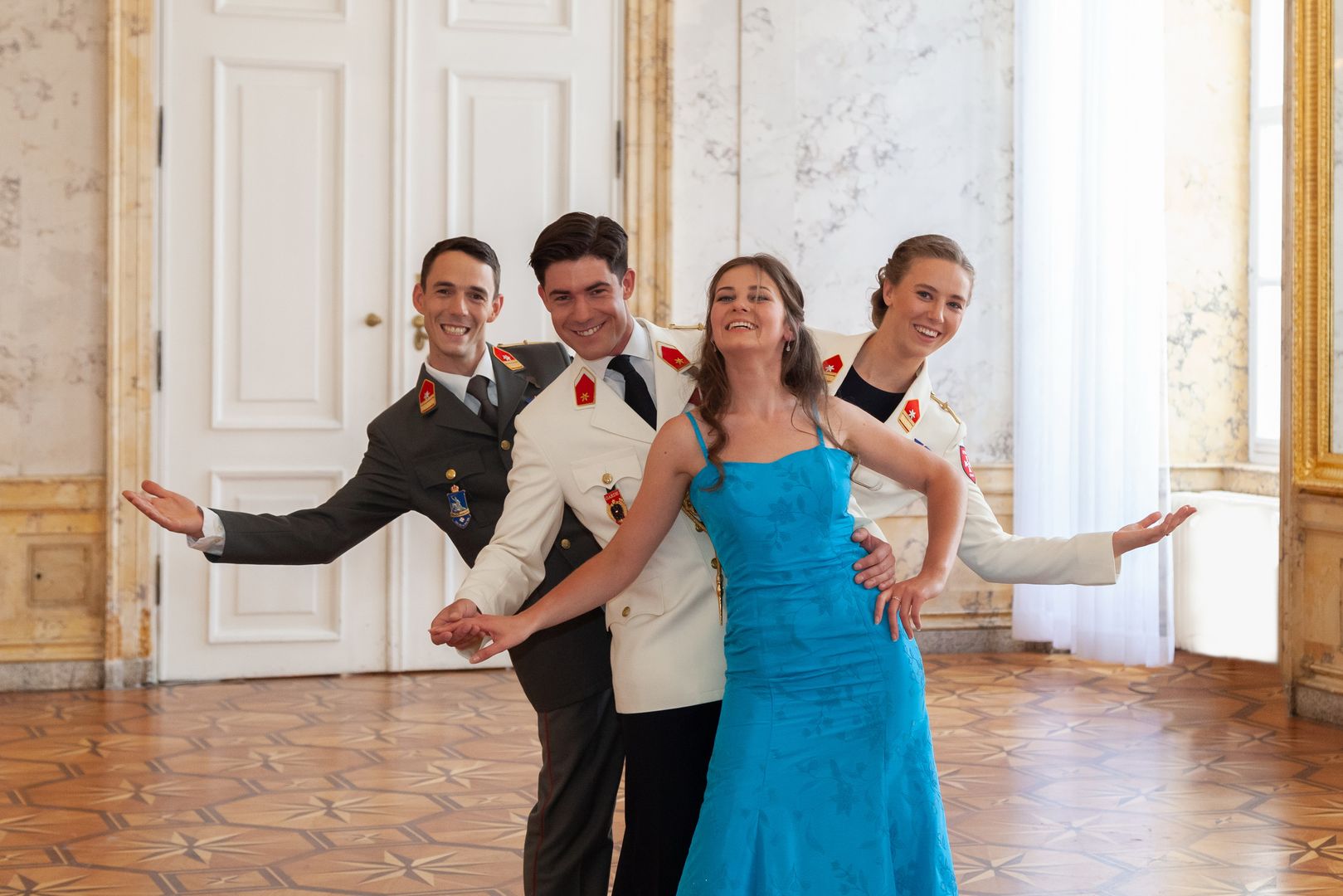 Come and waltz in!
This invitation is not only the name of a well-known waltz composed by the former Military Band Leader C.M.Ziehrer but is also our appeal to all ardent ball visitors!
It is a pleasure to be able to reopen the doors to the Viennese Imperial Palace after the shutdown of our social lives due to Covid-19 and to invite you into our wonderfully elegant historical rooms for a spectacular ball night!
Our hunger for social events, for happy times spent with dear friends, for music and dancing has naturally inspired us ball organizers to offer you a very special evening.
The essence of the ball though remains our classy and with military pomp and gloria polished opening ceremony and the midnight show, characteris- tic of the traditions of the Viennese Ball culture. We are proud to announce that a Swiss delegation, led by Switzerland's Chief of the Armed Forces, has accepted our invitation to be our guests of honor for this memorable night. The performance during our midnight show involving music and dancing will give you an understanding of the special ties between our countries Switzerland and Austria.
Tickets can be purchased via Homeprint, making the process easier and more reliable. On that note, check out our homepage and reserve your tick- ets so that on January 20th we may welcome you with the following words: "come and waltz in"!
Note: As the situation concerning the corona pandemic cannot yet be predicted for January 2023, we cannot guarantee that the ball will be held as planned and would like to point out that the ball may have to be cancelled. We will inform you of any changes in due time and hope for a virus-free 2023 Officer's Ball.
---
Timetable – Key data
Entry: 8.00 p.m.
Beginn: 8.30 pm
End: 4.00 pm
---
Program
The opening is moderated by Alfons Haider
9.30 pm Opening Ceremony in the ballroom – Festsaal
Opening Fanfare Entry of the Young Ladies and Gentlemen's Committee Ceremonial entry of the guests of honor Federal anthem, European anthem
Show Program Singing and Ballet Performance Demonstration of the Guard Music Band Polonaise of the Young Ladies and Men's Committee Dance Performance of the Young Ladies and Men's Committee
Welcome words Welcoming by the Chief of the General Staff and President of the Allumni Association Alt-Neustadt Opening of the Ball by the Federal Ministry of Defense Opening waltz by the Young Ladies and Men's Committee
12.00 pm Midnight show
02.30 am Late Night Show in the ballroom "Forum"
04.00 am Taps in the ballroom, Ball finale
All program points can be tracked via video in most ballrooms.
---
Dresscode
Ladies: Large Floor Length Evening Gown, Uniform (Large Formal Suit)
Gentlemen: Tailcoat, Tuxedo, Uniform (Large suit)
The Ball Committee reserves the right to deny access to persons in non-matching clothing!
Scroll through our picture gallery of the last Officers' Ball to maybe get some suggestions
---
Floorplans
Zoom function: Move your mouse or finger over / on the plans to see details