Now you can reserve your tickets for the Officers' Ball 2024 online!
Prices
Ticket in advance
EUR 95,00
Evening ticket
EUR 100,00
Student ticket*
EUR 45,00
Seat reservation**
Ab EUR 25,00
Subject to possible revisions of the prices!
* valid until the age of 26 in combination with a student card.
**Remark: Seat reservations for rooms Festsaal, Wintergarten und Zeremoniensaal can not be booked online – please contact our Ball office per mail, phone or the Ball Office
---
Boxes, tickets and table reservations
1010 Vienna, Schwarzenbergplatz 1, Tel.: 01/7153759 (answering machine)
or at any time by Email
We ask for your understanding that we send admission and seat tickets only on express request against a post and handling fee and for any losses no liability take over.
Postal and handling charges: Austria and EU: EUR 8.00 non-EU states: EUR 10.00 No liability is assumed for the card sent and for any losses. Paid cards will not be taken back.
Floorplans
Zoom function: Move your mouse or finger over / on the plans to see details
**Remark: Seat reservations for rooms Festsaal, Wintergarten und Zeremoniensaal can not be booked online – please contact our Ball office per mail, phone or the Ball Office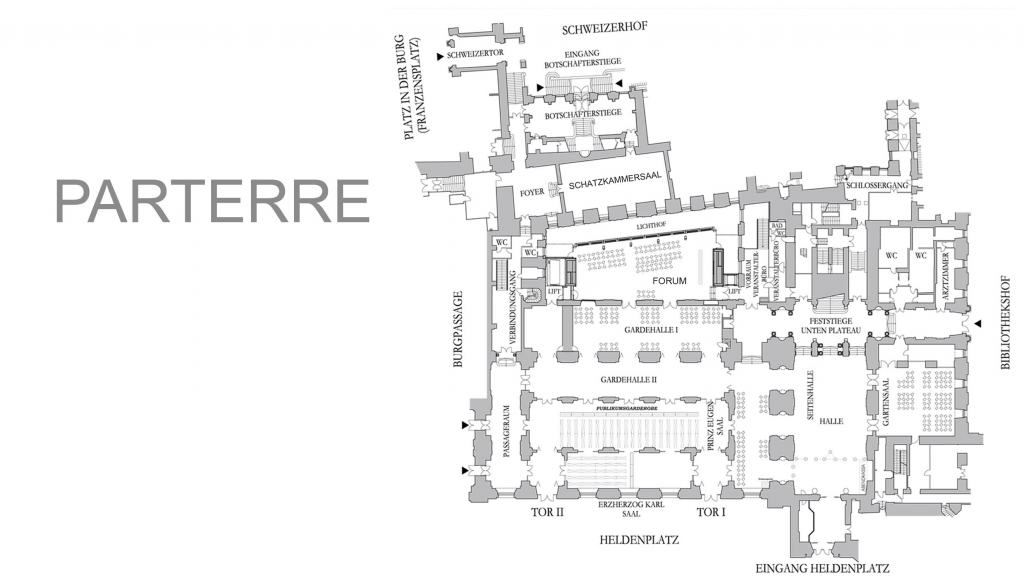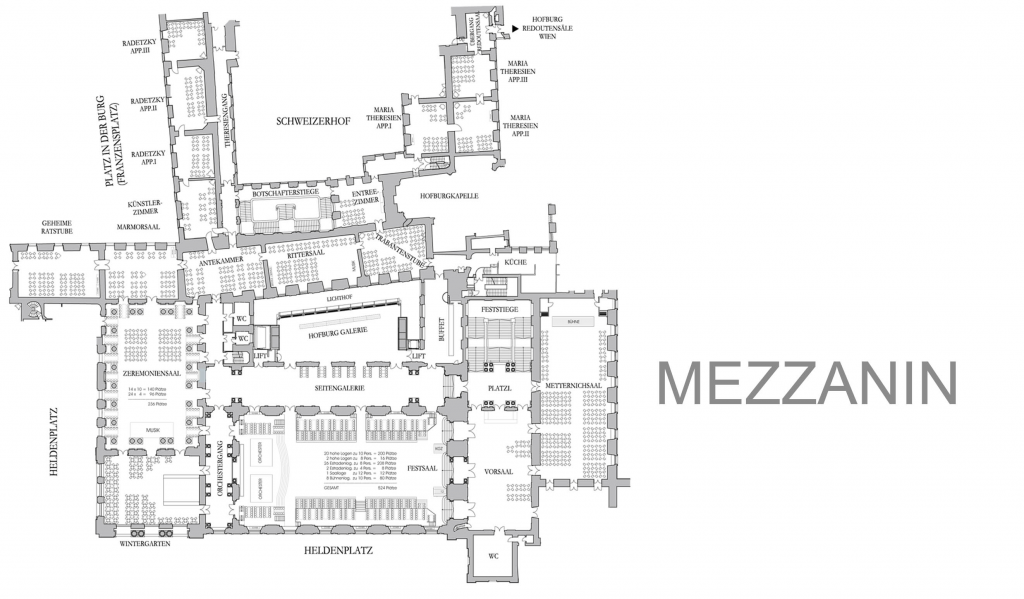 ---