Get your tickets for the Ball 2021 now!
Prices
V.I.P.-Service
EUR 280,00
Ticket in advance
EUR 80,00
Evening Ticket:
EUR 90,00
Studentticket
EUR 30,00
Seat reservation**
Ab EUR 20,00
All prices are subject to change!
* valid until the age of 26 in combination with a student card.
**Note: Seat reservations for the ballrooms Festsaal, Wintergarten and Zeremoniensaal can not be booked via the online ticket system – we kindly ask you to send inquiries directly to the Ball Office via mail, phone or personally on site
---
V.I.P – Service
Regardless of the special circumstances surrounding the Covid19 pandemic, we want to offer you a special service again this time. The planning is ongoing and we will inform you here shortly.
---
Boxes, tickets and table reservations
Or in person: Tuesday, 16.00 – 18.00
1010 Vienna, Schwarzenbergplatz 1, Tel.: 01/715 05 70 (answering machine)
or at any time by Email and Fax.
We ask for your understanding that we send admission and seat tickets only on express request against a post and handling fee and for any losses no liability take over.
Postal and handling charges: Austria and EU: EUR 8.00 non-EU states: EUR 10.00 No liability is assumed for the card sent and for any losses. Paid cards will not be taken back.
Floorplans
Zoom function: Move your mouse or finger over / on the plans to see details
**Note: Seat reservations for the ballrooms Festsaal, Wintergarten and Zeremoniensaal can not be booked via the online ticket system – we kindly ask you to send inquiries directly to the Ball Office via mail, phone or personally on site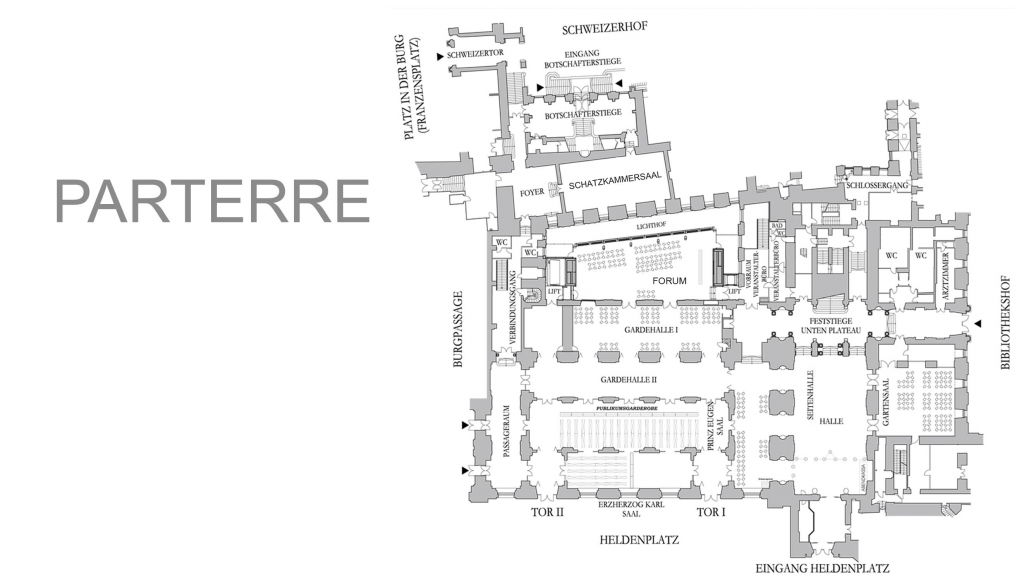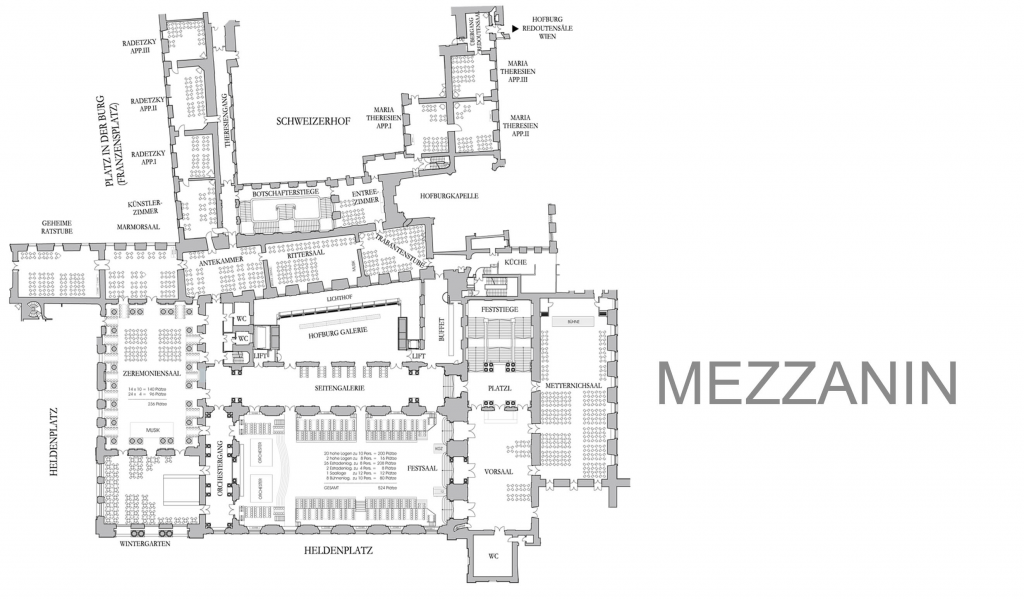 ---