Austrian Armed Forces – Bundesheer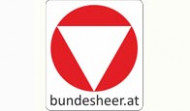 The officers of the Austrian Armed Forces are traditionally the hosts of the social highlight of the military event calendar. The Ministry of defense and the Bundesheer cooperate from the self-image grown over centuries in Austria. The officers in their colorful uniforms were, are and will remain part of the internationally well-known Viennese ball tradition and Austrian culture.
---
Ramsauhof-Varieté

"AGRICOLA" – The first Varieté on the farm – unique, extraordinary and atmospheric as the social event of the ball season! The cooperation partner Show Express Eventmanufaktur not only provides for a top-class entertainment program, but also offers a broad portfolio in all other segments of the event industry. "AGRICOLA" is an enchanting evening that pampers the palate and soul. An unforgettable blend of entertainment and regional delights, framed by the charming atmosphere of the Mostviertel tradition and hospitality.
---
Radio Arabella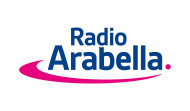 As a media partner, Radio Arabella finds exactly the right tone in the application of the ball via radio and the various Internet platforms. The high attractiveness of the ball and the youthful spin in a venerable noble framework are also shaped by our media partner and communicated exactly in the relevant target group.
---