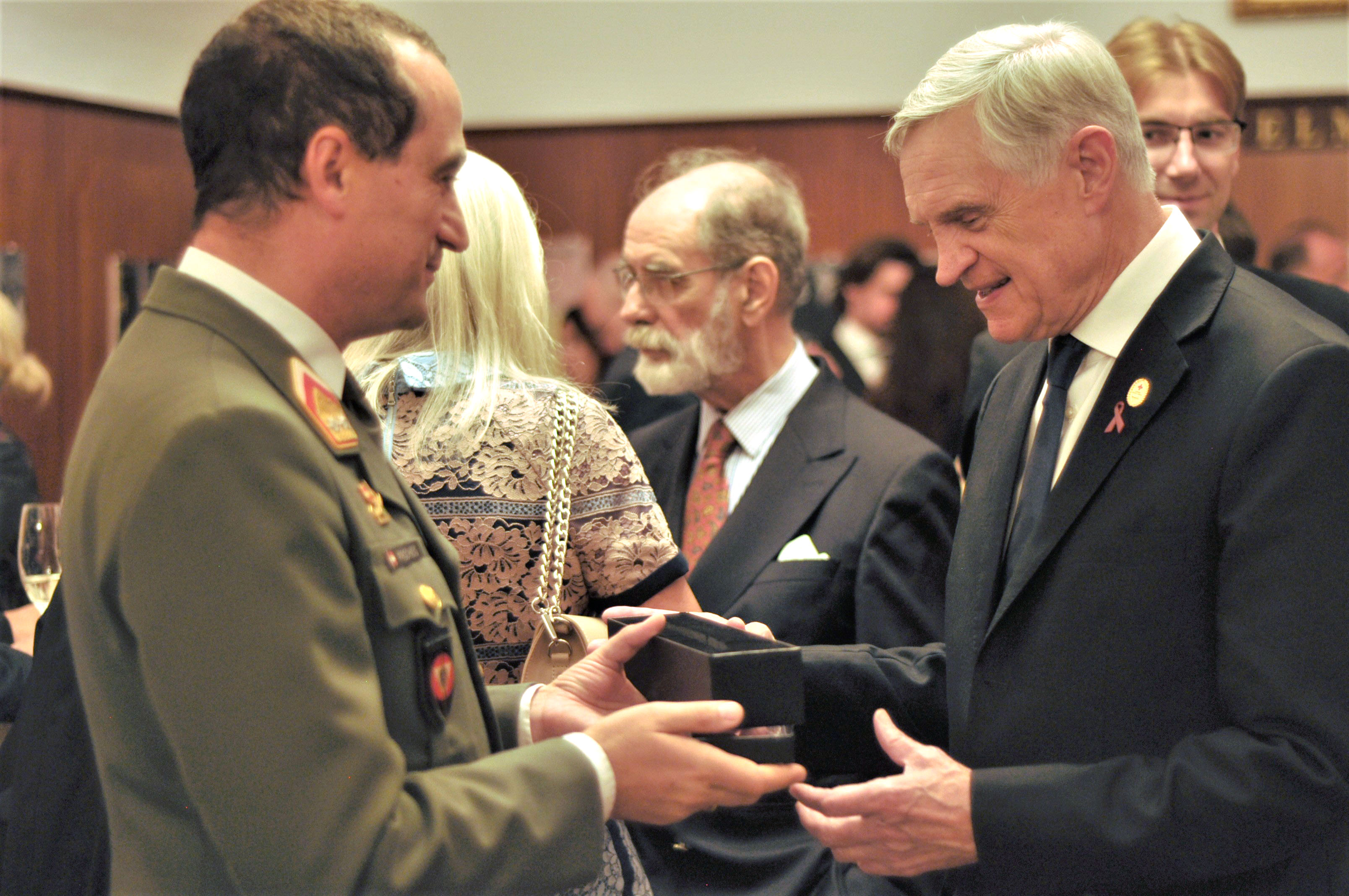 On the occasion of its 100th anniversary year the dance school Elmayer invited to a cocktail reception on the 10th of September under the motto "Tanzstunde Anno 1919".
Professor Thomas Schäfer-Elmayer presented the history of the dance school, which is closely linked to the life story of his grandfather, Lieutenant Colonel Willy Elmayer.
Partners and friends of the dance school as well as former and active dance teachers, who told humorous and cheerful anecdotes from the dance class.
As a highlight of the evening, the dance school team presented dances that were modern and well-taught in the early years of the dance school.
The Officers' Ball was one of the invited and congratulated on the 100th birthday with – how could it be otherwise – a miniature saber.
Also at the coming Officers' Ball the dance school Elmayer will rehearse the dance of the opening committee – this time with a small surprise.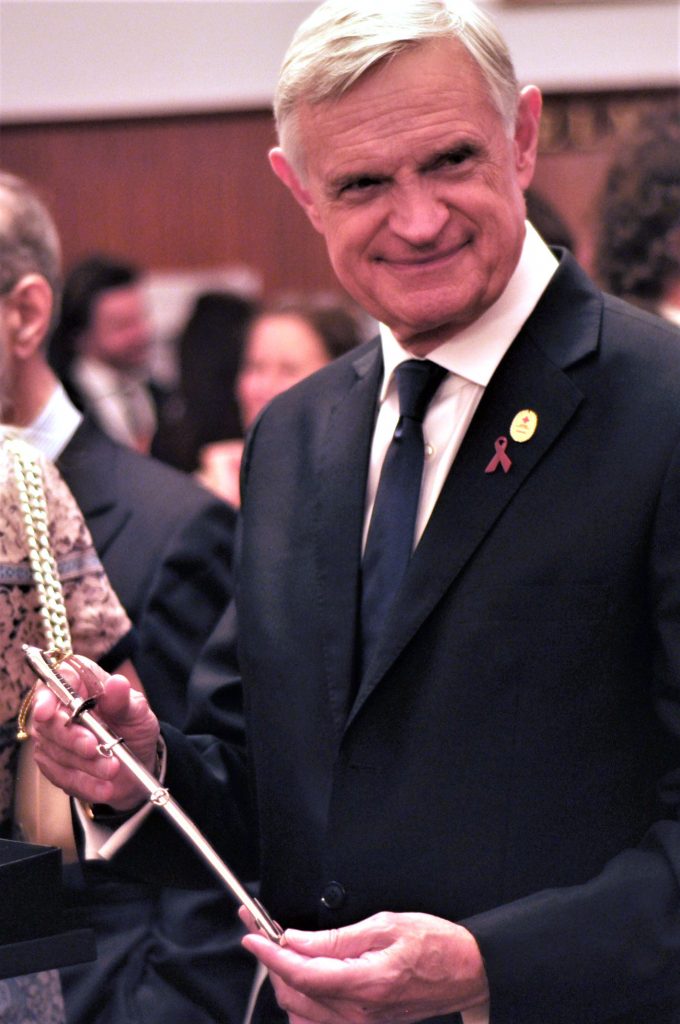 Please follow and like us: