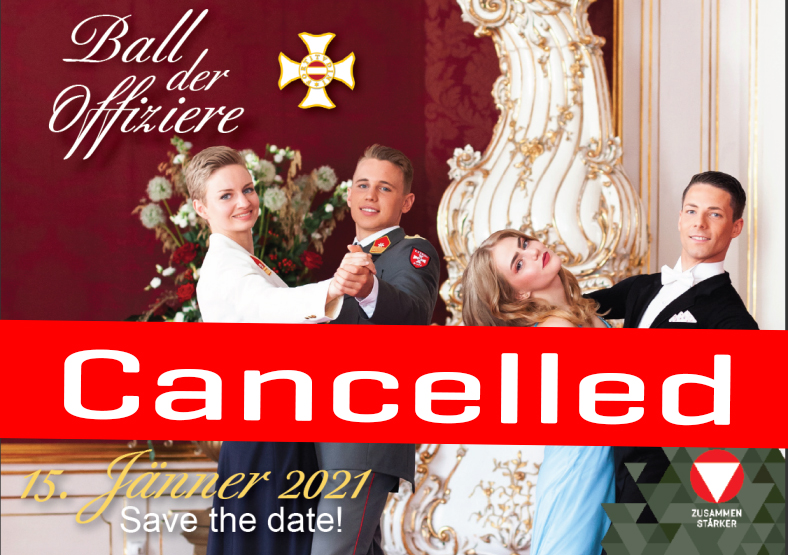 Ladies and gentlemen, valued guests,

with heavy hearts the Ball Committee finds itself with no option but to cancel the Ball 2021. The difficulty of judging the Covid 19 Situation in January 2021 leaves no other choice.

The decision is based on two fundamental factors:
the present official requirements and restraints, which could be tightened at any time, make it impossible to offer the typical Viennese ball flair which makes the Officers Ball so special, and
Aware of our responsibility the situation does not allow us to ensure the safety of our guests, musicians and artists and the many staff.

However, not letting the traditional Viennese Ball Season go by unnoticed and to offer our guests at least a taste of the famous tradition, a concert in the Hofburg under the motto of "Alles Walzer"is in planning.  Details to be found shortly on our website www.ballderoffiziere.at !

We all hope for a speedy end to the pandemic. Be assured we will use the time to prepare a spectacular return of the Officers Ball on 21 January 2022! Keep safe, keep healthy and SAVE THE DATE!


Please follow and like us: